It's Easy to Order!
1) Select your goodies from our product categories below or shop via the menu at the top of the page.
2) Go to Checkout and select which location you prefer for Store Pick up
4) Pay using PayPal or Credit Card, and click to 'save' your details for a faster checkout next time. 
Click below to find out exactly how - and when - you can get your Shepherd's favourites in whichever way suits you and your family!
Pick Up Information
Bestselling Products
Homestyle Classic Sausage Rolls
Gourmet filling encased in buttery puff pastry; the classic, homestyle sausage roll is one of our most-loved products.
Great for school lunches and working from home, easy to reheat in the oven or microwave.
Bronze medal winner in the Great Aussie Pie Comp 'Sausage Roll' Competition, 2017.
shop now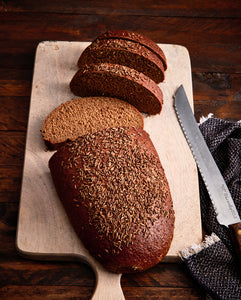 Full Rye Vienna Loaf 680g
Dark, fragrant, and chewy, our Austrian style 100% rye flour loaf is made with yeast and crusted with caraway seeds.
When compared to wheat, rye is often considered more nutritious. In fact, studies show that rye bread may lead to greater fullness and have less of an impact on blood sugar than wheat bread.
shop now